Explore Exciting Balthali !
Balthali Mountain Resort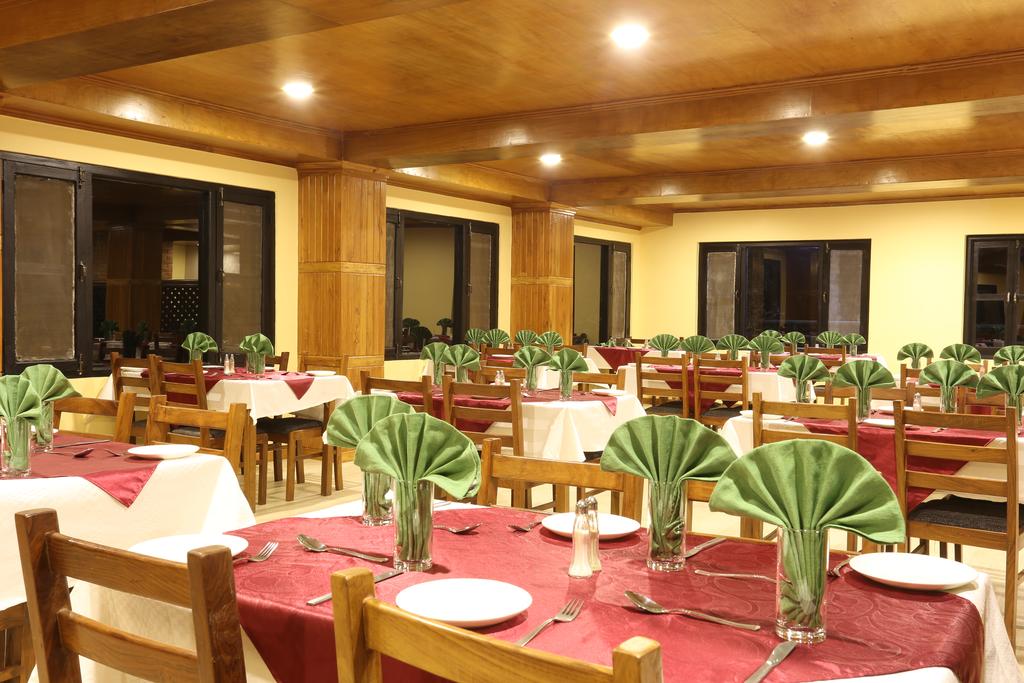 Located 40 Km away from Kathmandu Valley (South-east from the airport). spread over 25 ropanis of farmland, Balthali Mountain Resort (BMR) is nestled on a hilltop beneath the Mahabharat Range. BMR is surrounded by primeval rhodododendron forest and the lush green mountains of Balthali with a spectacular and awe inspiring view of the magnificient Himalayan Ranges from Mt. Everest to Mt. Manaslu and the serpentine rivers of Ladku and Roshi.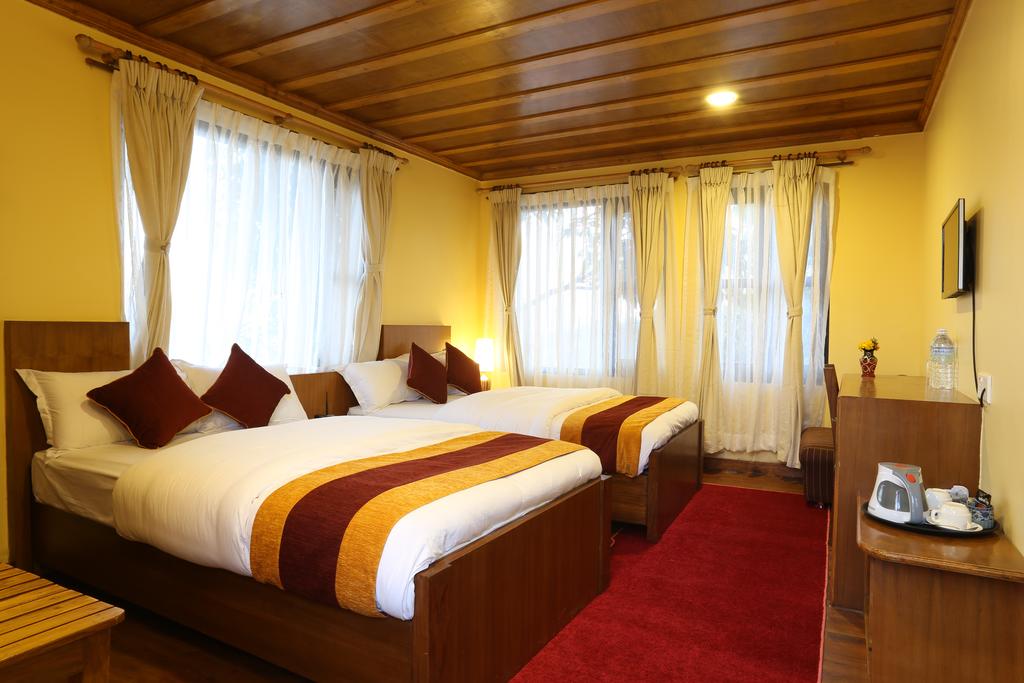 BMR's traditional local architectural design blends with the tranquil and peaceful surroundings. It has six individuals bunglows housing a total of 20 espacious rooms. Most of our rooms have wooden furnish and is well equipped with modern day amenities. (Attached bathroom with bath tub, Air Conditioner, LED television and a Tea/Coffee maker)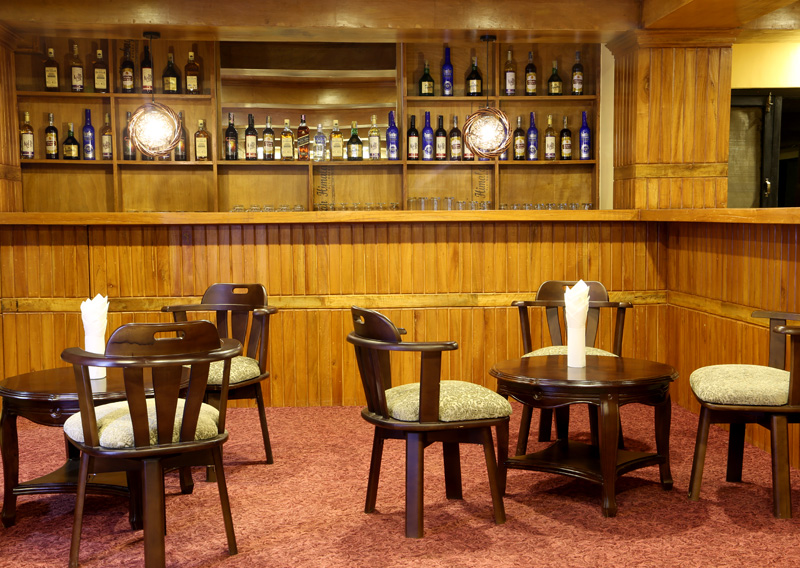 We at BMR beleive in serving our guests healthy and quality food. We use organic fruits and vegetables, which are grown in our own farmland. Our Bar has a wide range of local and international alcoholic beverages and wines.

BMR is well equipped for events such as retreats , Seminars, Private meetings and conferences. 
Meeting / Seminars / Conference
The conference hall at Balthali Mountain Resort , is dedicated to meet your business needs with absolute precision.
we offer a flexible space for meetings, seminars and workshops.Our resort offers a central location close to diplomatic and corporate enclave and all notable local attractions near Kathmandu.
BMR is a perfect location for all such events and conference and is within your budget. Our primary target is to serve people and events not willing to invest optimum for conference hall near Kathmandu but make the best in bargain. Our hall is air conditioned, and are facilitated with wifi connectivity, projection screen, projectors, sound system and fax/photocopy machine.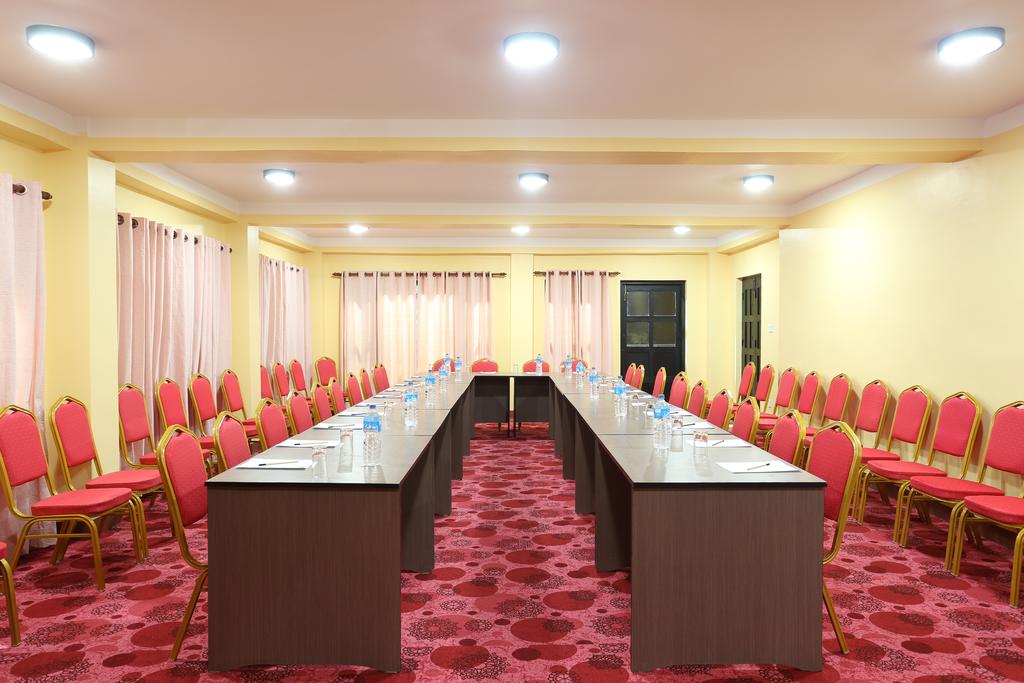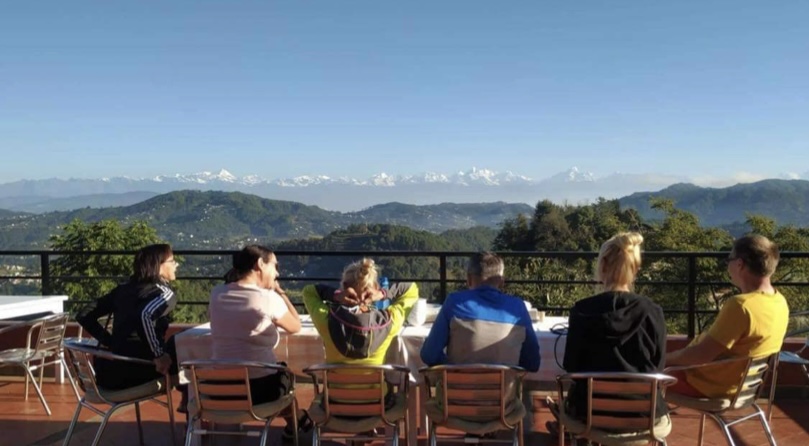 Holiday in Balthali Mountain Resort!!
Since you are in Nepal you may want to explore this beautiful country. No matter how long you are in the country for, there will always be one or many things to do. Beginning with the capital city, even in time crunch, it is absolutely fantastic to see the medieval palace courtyards in the middle of bustling modern lifestyle. Furthermore, at a short ride of around 2 hours you can as well reach to the viewpoints of Balthali to get the best views of mountains in the north and as far as Mt. Everest on a clear morning. Talk to our hotel desk representative if you wish to have a memorable holiday in Nepal !
Ideal for any celebration
Everyone loves good food and that's why we want to make your barbecue experience nothing but the best. We make sure you enjoy the great food of course at awesome prices!!!

Gets your mouth watering with our delicious BBQ.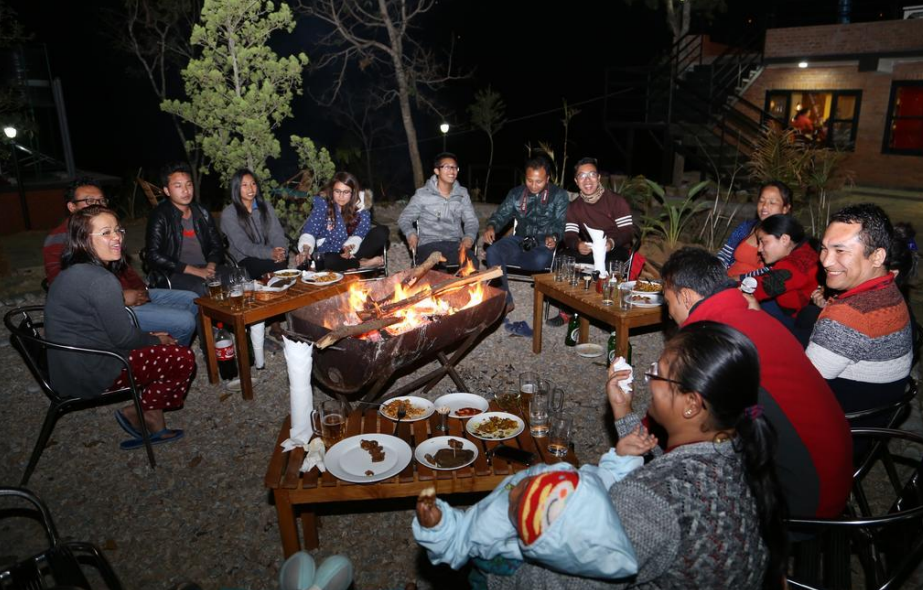 Quick Overview on Balthali Mountain Resort!!
Balthali has always been a hidden name in Nepalese Tourism sector and with Balthali Mountain Resort, not only the Resort but the whole area including Balthali village, Khopasi and Panauti is soaring high in the tourism sky.